Why not choose Comacchio?
Located in the middle of the Adriatic Coast, the territory of Comacchio has landscapes of rare beauty that come together in a mix of nature and sea, ideal for those who want to combine relaxing and romantic holidays to the continuous discovery. A sea that for ten years has received the prestigious Blue Flag award, awarded by F.E.E. and destined to places that have known how to distinguish for the quality of the environment and sustainable management of the territory, will be accompanied by the impeccable network of beach. If you love history, Comacchio will reserve you pleasant surprises: the town preserves intact, just as in the Etruscan era when it was still called Spina, the network of bridges and canals that intersect the urban space.
A tip: take an afternoon to visit the Ancient Delta Museum "Museo Delta Antico" that will show you the evolution of the territory and the populations that have populated Comacchio over the centuries. Comacchio is a lagoon city, perfect for a romantic walk or to enjoy a dinner next to one of its canals, still used to cross the city. In fact, there is no better way to move inside than to ask a boatman for a 'passage', even for this Comacchio over the years has earned the nickname of 'little Venice'. Cyclists' lovers? For your romantic beach holiday treat yourself to an excursion in the heart of the Po Delta Park, or to discover the saltworks or monasteries and the churches in the area, you will not regret!
And finally, after a day spent between sea, nature and continuous discoveries, a couple of lovers of romantic travel must be able to find the relaxation that deserves in a location treated in detail and designed to ensure intimacy and peace.
This is why the Holiday Village Florenz has thought of Botticelli Room, a room designed as an oasis of relaxation and designed for couples seeking intimacy.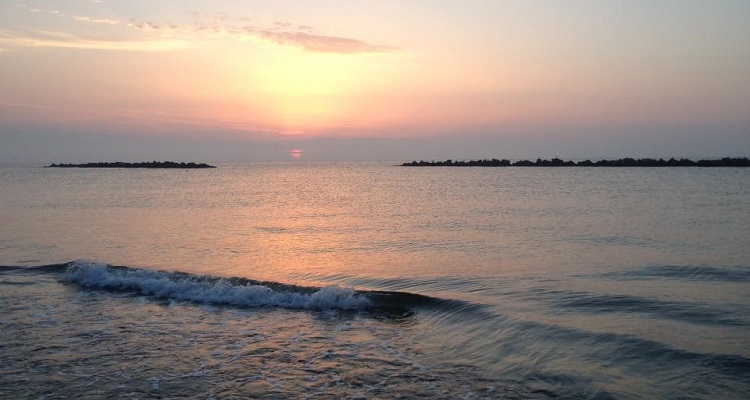 Located a few steps from the sea and surrounded by a lawn, the room is designed for those who want to dissolve the stress with an elite treatment.
Those who choose the Botticelli Room for one of their romantic journeys can make free use of the bicycles to find out better the surrounding area the structure; also you can always access the swimming pool and the bathhouse (including sunbed and umbrella).
In the evening, once the good kitchen of Comacchio, the waves of its sea and the natural park of the Po Delta can be enjoyed, you can enjoy the sunset while sitting on the veranda with table and chairs, before deciding how to start the evening.