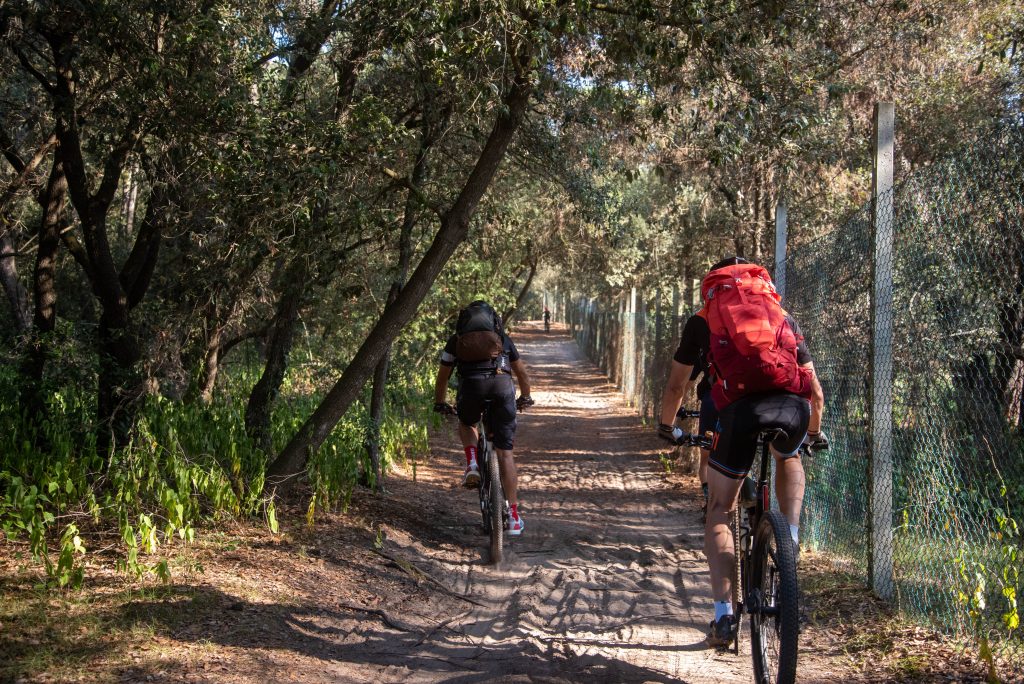 Do you like mountain biking?  Would you like to spend fun days in the middle of nature?
Discover  the Po Delta with a beautiful tour programme!
Accompanied by qualified instructors and instructors Amibike (National School of Mountain Bike Masters) discover:
Bike tour in the Comacchio lagoon in the company of pink flamingos. Tour also suitable for beginners.
Bike & boat tour through the Boscone della Mesola Nature Reserve, following the "path of the deer" passing through the suggestive Goro to the wild Bacucco island where you can enjoy an aperitif on the beach caressed by the sea breeze. Tour suitable for people used to being in the saddle for 3/4 hours.
MTBike Experience Calendar
April 30 – May 1
7 – 8 May
21 – 22 May
May 28 – 29
Every Friday of mountain bike in the Po Delta, the organizers will be present inside the Florenz campsite for any information you need: reservations, registrations and possibly bike rental.
ACTIVITIES & PRICES
MTB course for child (up to 15 years) – 30 € per child
MTB course for adults – € 30 per person
Mini MTB tour of 20 km on Saturday afternoon with a ring route lasting about 3 hours – € 25 per person
Full day MTB tour on Sunday in the Po Delta of about 40 km passing through the Po di Volano nature reserve and the Mesola wood reserve and then going up the Sacca di Goro and Gorino arriving at the bridge of boats of Santa Giulia, where boarding is foreseen with a naturalistic excursion of about 3 hours in the Bonello del Bacucco to arrive at the wild beach of the Gabbiani where we will allow ourselves a small aperitif and subsequent packed lunch and then return and lap the Gorino Lighthouse. Return with transfer person + bike. Duration: full day from 9 to 17 – Price € 70 per person